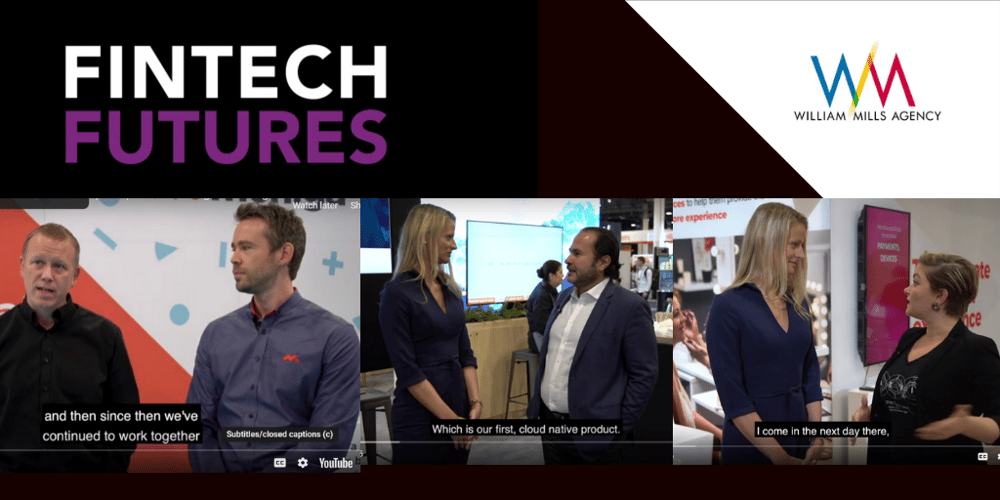 Heather Sugg was on the floor at Money 20/20 learning firsthand what's next for the payments industry and supporting several WMA clients sharing news of their own at the show. Heather also worked with FintechFutures to interview with Mark Nicholson, VP of digital and innovation at Tangerine; Andrew Harper, head of rewards partnerships at Meniga; Nicky Koopman, SVP Content & Value Added Services at AEVI; and Haytham Kaddoura, CEO of SmartStream Technologies. Watch the video interviews below for exclusive insights on how Tangerine and Meniga collaborate and the launch of SmartStream's AI reconciliation engine.
Money20/20 USA: How Tangerine Champions Personalized Digital Banking with Meniga's Tech
Mark Nicholson and Andrew Harper discuss how the relationship between Tangerine and Meniga has evolved from proof-of-concept to launch. While Tangerine is Canadian and Meniga is based in Iceland, the two agree that a strong cultural fit has been crucial in collaborating. The companies have also been able to learn from one another to launch several new products.
Money20/20 USA: In Conversation with Haytham Kaddoura, CEO Of SmartStream
Haytham Kaddoura talks about SmartStream's launch of its artificial intelligence (AI) reconciliation engine – AIR – the company's first cloud-native product for institutions of all sizes. The tool enables financial institutions to analyze and automate the reconciliation process. Haytham shares how the response to the tool has been in the early stages and explains use-cases.
AEVI's Nicky Koopman shares how the platform is changing the game and offering the ultimate merchant experience. She elaborates on the benefits merchants realize as they move from just payment processing to offering a full suite of tailored solutions for every stage of the digital strategy. Nicky also discusses the mentality shift and support that is required to onboard the solution and ultimately evolve the industry at large.
Check out more great videos from Money 20/20 and other trending topics covered by FintechFutures' video series here.