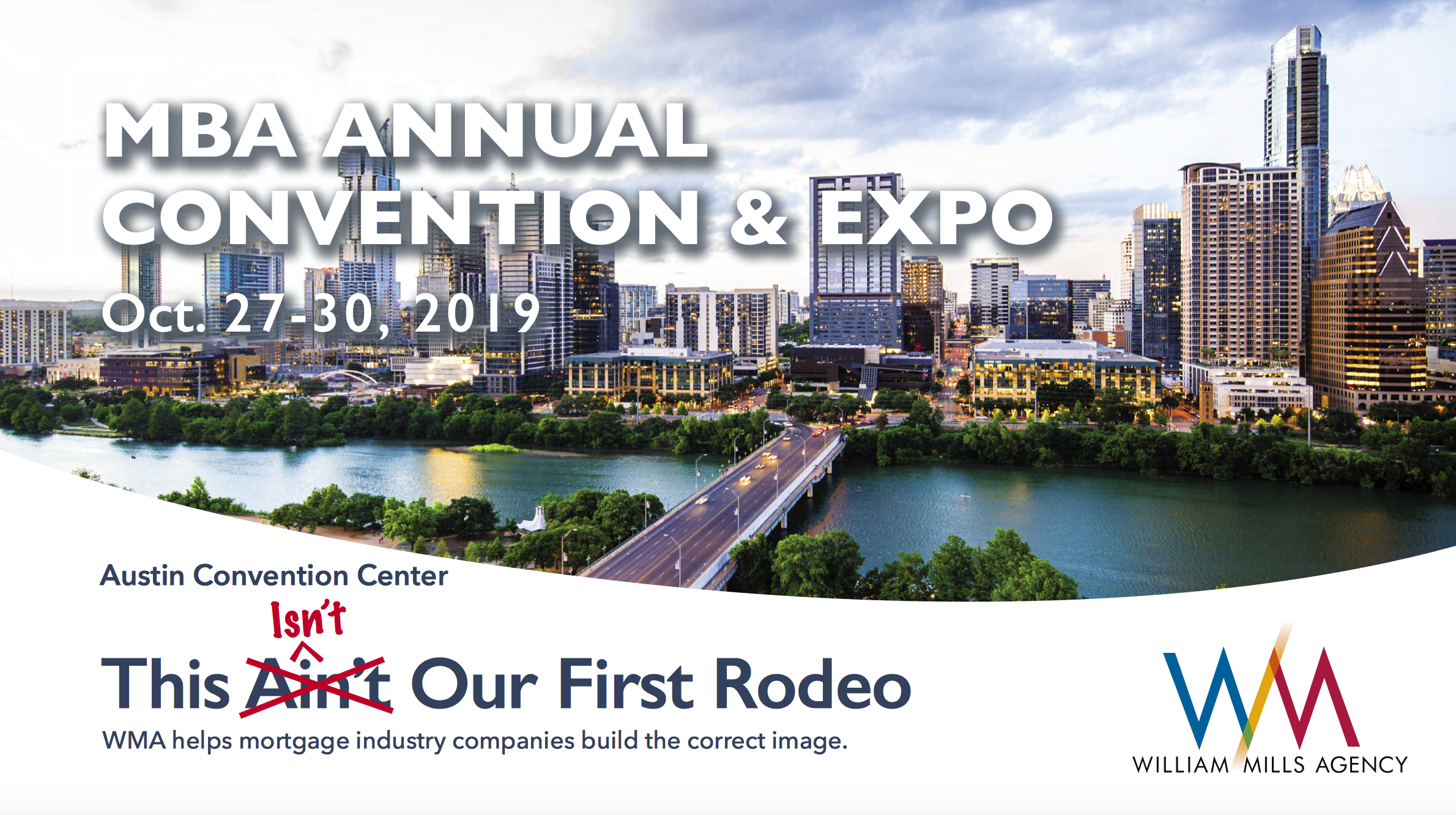 Last week, Charlyne McWilliams represented WMA at MBA Annual in Austin, Texas, where there was an air of excitement thanks to low interest rates and a positive outlook for 2020. With about 4,000 attendees and many more people bustling around the hotels close to the Austin Convention Center for meetings, the annual convention served as an important opportunity for mortgage professionals to check the pulse of the year ahead.
Adding to the excitement, several WMA clients were celebrating wins at the show. The inaugural Lending Luminary award from Progress in Lending was announced, honoring executives from Planet Home Lending, Docutech, Advantage Systems, Tavant and LERETA. Our clients in attendance met with and shared news with key media outlets at the event included The Five Star, SourceMedia, Scotsman Guide, HousingWire and of course MBA's NewsLink.
The positive attitude at the annual conference was in stark contrast to the mood of last year's show. This time last year, mortgage professionals were on the tail end of an extremely volatile period. However, MBA forecasted in Austin that mortgage originations will come in around $2.06 trillion this year—the best since 2007. During the next few years however, refinance originations will decrease and push overall origination volume down. In addition, many attendees expressed concern about the implications of the upcoming election on regulatory changes. In a session titled, "Hit the High Notes: Staying Profitable," experts from MBA, WMA client Planet Home Lending, TD Bank and Success Mortgage Partners, shared strategies mortgage professionals can use to remain consistent as the market inevitably ebbs and flows. One such area is talent. Instead of companies hiring every person who puts in an application, companies should be selective and ensure all new hires fit the company culture and add unique value.
We're already looking forward to next year in Chicago! If you're a bit behind planning your trade show attendance, download our 2019 Trade Show Directory. You'll be notified via email as soon as the 2020 edition is available.