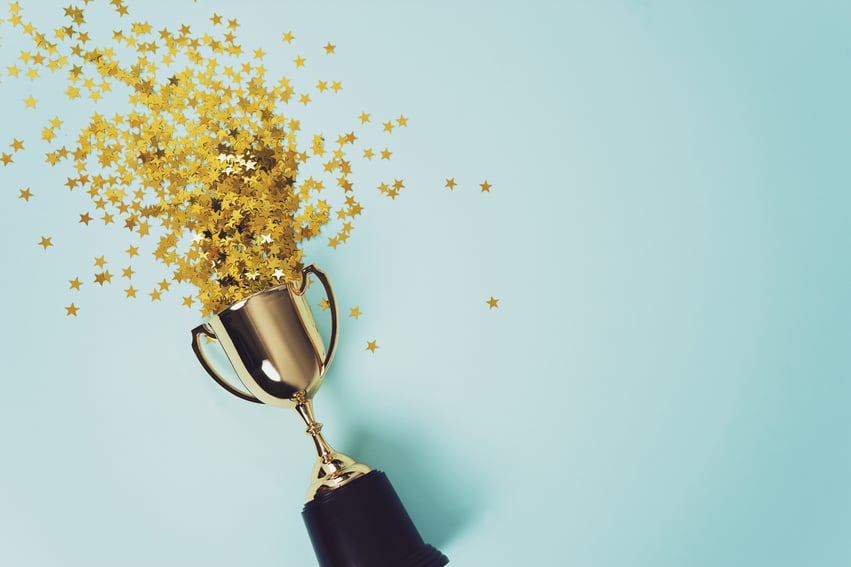 Most fintech public relations programs feature the proven components: press releases, social media campaigns, contributed articles, trade shows, etc. However, fintechs that fail to also include relevant award opportunities may be missing a significant piece of the puzzle. Awards are not only a great way to increase awareness, but also to provide a valuable piece of third-party validation that can be beneficial in nurturing leads and boosting sales.
In financial services, it's important to note that not all awards are created equal, so your fintech should identify ones that deliver the most potential impact by highlighting the value proposition of your technology as well as your successful financial institution partnerships. It's also important to pay careful attention to which organization is actually sponsoring an award. Those hosted by respected, well-known organizations and associations in the industry will tend to deliver the most impact.
An important component of success when it comes to managing award submissions is simply to map out important dates and timelines for the year, such as applications windows, application deadlines and exactly when winners will be announced. Plenty of time should be allotted to complete the application prior to the deadline, as these nominations typically require input from partners or clients, specific quantifiable performance metrics or ROI data, and a good deal of strategic thought. Nominations that are hastily completed or that lack real quantitative data or specific examples are frankly not very likely to be selected. Additionally, reviewing winners from previous years can help your fintech better understand whether there are common themes or criteria that seem to resonate most with judges.
Completion of the application is just the first step. If your fintech wins the award, there are many more considerations to talk through and plans to make. For example, if winners are being announced at an industry event or special awards dinner, it is expected that your organization will send a representative to accept the award. Because they are often exclusive in nature, these events typically present valuable opportunities to capture marketing content, make meaningful connections with attendees, and personally meet with the media and other industry influencers.
If your fintech is fortunate enough to win an award, how can you best promote it? Beyond the proven tactics of issuing a press release and sharing via your organization's social media accounts, explore cross-promotional opportunities from the awarding association. Determine if there is a winners' logo available for use on email, website and other corporate collateral and if there are any fees associated with using it. Especially for early stage fintechs, this can provide an opportunity to leverage the brand equity of an established industry organization.
Awards can be a strong pillar of your fintech public relations strategy, but your team must be purposeful about which opportunities to pursue and how to promote any wins. Taking the time to carefully plan out your award strategy is almost always time well spent that will be beneficial in the long run in supporting and contributing to your overall public relations results.