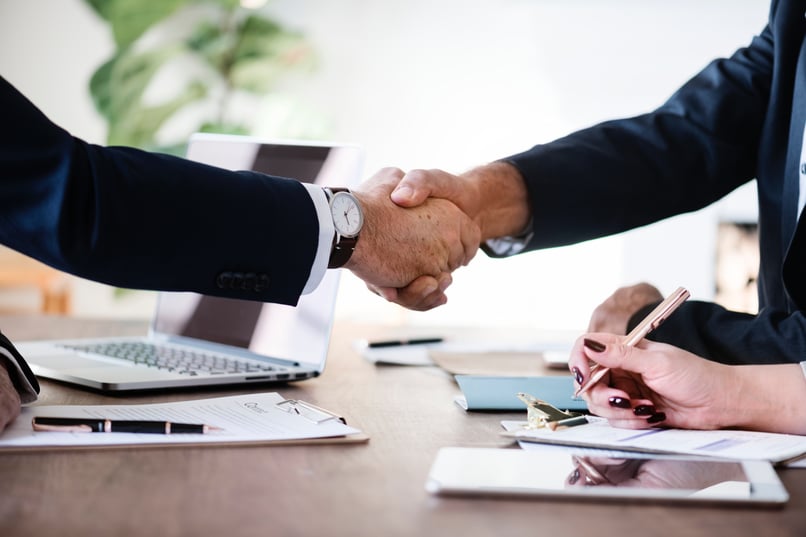 So you've recognized the need for meaningful earned media coverage for your company and have hired a PR agency – that's great! But now what?
While hiring an agency is smart step in maximizing your public relations results, maintaining involvement in PR activities is crucial to maximize the return on your investment. Even if your agency is well established in the financial services industry, a truism in our industry is that there must be a real partnership between agency and client to succeed, especially in financial public relations.
Input, Participation and Access
Ultimately, the long-term success of your public relations initiatives hinges on your organization's level of involvement and input. After all, no one knows your organization better than you do.
We are often asked what makes one organization's public relations program more effective than another and typically the differentiating factor is to what extent a client is willing to commit time and provide critical company information; participate in planning and strategy calls; make key personnel and customers available; and otherwise operate as a true business partner with their agency. If the agency is viewed as a true extension of its own marketing operations, that organization will tend to achieve better results. The more closely integrated PR efforts are with other areas of the business, the better the organization can sell its products and services -- boost the PR ROI.
Sales & PR Must Partner
Because sales teams are the ones interacting the most with clients and prospects, they are usually better able to advise the PR team on which clients are happy and willing to provide testimonials or serve as sources for the media. The sales team can also provide guidance on the true value proposition based on their customers' pain points and needs (what's really selling the products and services). With a better understanding of why customers are buying certain products and services, your PR agency can help shape the company's position within the marketplace.
Additionally, sales can offer valuable input on what prospects are looking for. For instance, what business challenges are they trying to solve? What questions are they asking during the sales process? This can lead to a great thought-leadership or educational piece that will be of interest to other prospects, especially if the same questions are being asked.
Leveraging Your PR Program for Sales Efforts
On the flip side, PR teams should be producing content that helps sales teams as well. Materials created – from case studies to published articles to white papers – are valuable tools for sales teams to leverage and offer to prospects, reinforcing why they are the best choice. By re-purposing the work your PR agency does, your company can enhance its sales and marketing efforts.
Here are ideas for how companies can better leverage its public relations investment to enhance its sales efforts as well as maintain existing clients.
Sales Materials
Include media coverage in RFPs as third-party validation;
Boost the credibility of information kits with articles in industry-specific publications;
Categorize PR output, e.g., press releases, case studies and reprints, by product, geographic location and asset size on Intranet, so sales team can access depending on the customer need;
Use case studies featuring financial services clients to illustrate how your company solved problems for other companies;
Customer Communication
Repackage press releases as articles for newsletters and/or e-mail broadcasts;
Invite customers to see company executives speak at financial industry trade shows or local events; and
Package articles and company news in binders given to customers at company meetings, for user groups, or as a part of a "kick off" presentation.
Direct Marketing
Distribute press releases as direct marketing campaigns;
Highlight your product or service benefits in an article and mail to prospects with a brief note, "Thought this might be of interest to you;"
Further promote published articles via LinkedIn, newsletters, blogs, Twitter, Facebook and your company website;
While PR agencies strive to give each client its very best efforts, some clients realize more success than others. The biggest influence, however, is how the client works with the agency. Participation is crucial and a true partnership must exist to ensure that the company gets the most out of its investment in public relations.