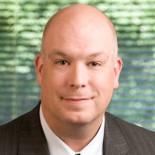 While many of our clients in the credit union industry already work with – or are at least familiar with – Credit Union Service Organizations (CUSOs), many others are unfamiliar with the CUSO landscape and why it is important to their business.
Some regard CUSOs as large credit unions or think of CUSOs as analogous to Bankers' Banks, but that's not really the case. While some CUSOs do fund some loan programs, by definition, CUSOs are corporate entities owned by one or more federally chartered or federally insured, state chartered credit unions and may be organized as a corporation, a limited liability corporation (LLC) or as a limited partnership (LP), where a credit union participates as a limited partner only. CUSOs can range in size from a single person to very large organizations, and are typically formed to enable credit unions to pool resources to provide member services that they would not ordinarily be able to offer – such as small business lending or mobile bill pay capabilities for either their owners exclusively, or for credit unions with no ownership ties but with interest in the services.
From a sales standpoint, FinTech vendors and service providers should familiarize themselves with the larger CUSOs as they can be valuable strategic partners (providing direct delivery channels into a number of individual credit unions and their members) or even prospective customers. As an example, in terms of scale, St. Petersburg, Fla.-based PSCU is one of the largest CUSOs in the country and is owned by more than 680 individual credit unions that represent more than 16 million member banking accounts.
Recently, we found ourselves educating a client on CUSOs and their importance, but upon further investigation, realized that there was a lack of readily available, centralized information about the top CUSOs, their products and services.
That led us to develop the William Mills Agency CUSO Resource Guide. The guide is available for free download and provides some detailed information about some of the largest CUSOs in the marketplace.
We hope you will find this to be a useful resource and if there are any CUSOs that you feel should be included, please let us know – we're always interested in your feedback.