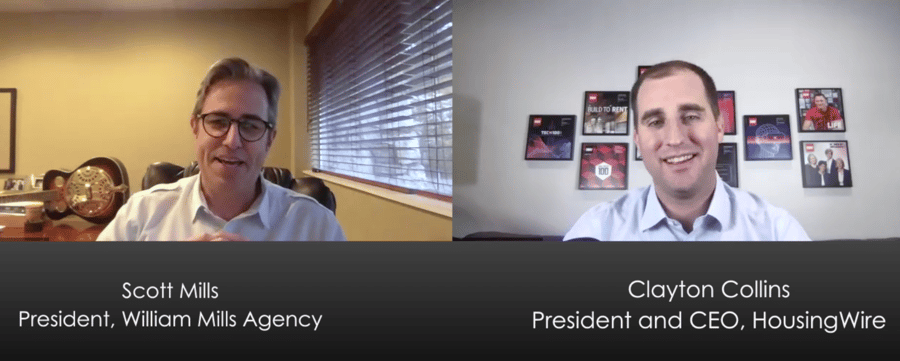 While virtual financial services events have gained popularity out of necessity, the jury is still out on whether or not these events are a true alternative to in-person events. Will such events continue even after it's safe to book a flight and crowd onto a trade show floor?
We decided to speak to someone with experience in both areas. Scott Mills spoke with Clayton Collins, CEO and President of HousingWire, about the benefits and challenges of virtual events. As a digital-first media company, HousingWire found themselves more prepared than most for this shift. Clayton shares insights on what it takes to host a successful virtual event and how to create the same sense of community we benefit from in person. He also shares predictions regarding the role of virtual events in a post-pandemic world (Poll: What are your current feelings regarding travelling for an event?).
Watch the full interview below and check out our Virtual Financial Services Event Guide to sign up for your next virtual event!