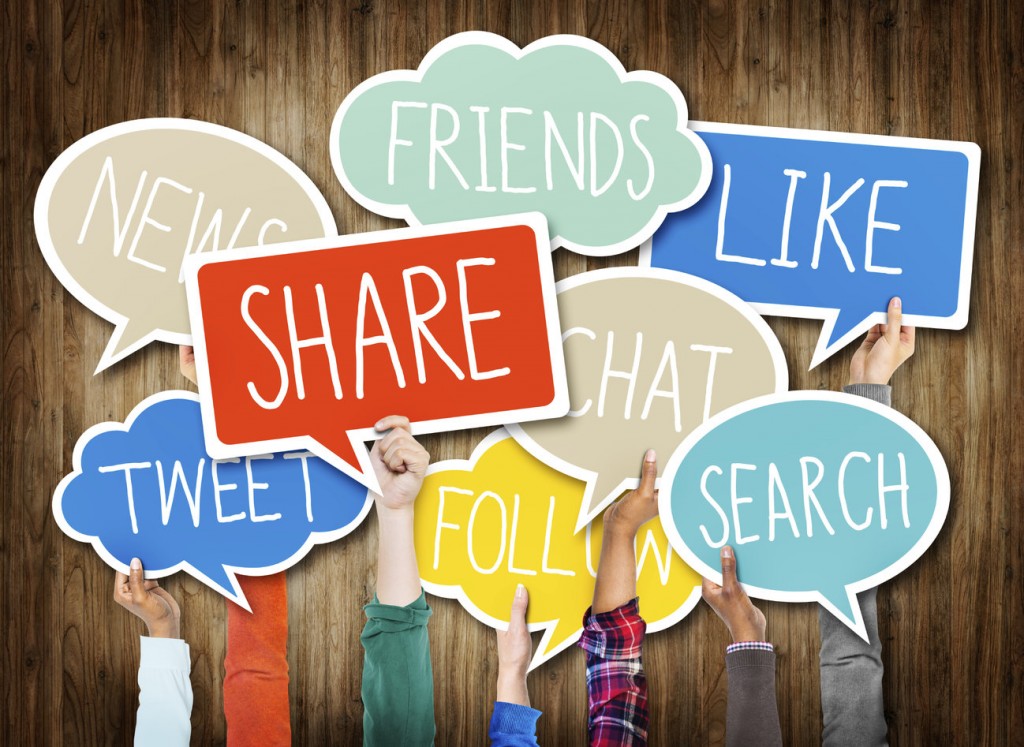 Three Ways Financial Companies Can Bridge the Gap in 2016
Social media is no longer the shiny new toy in the PR and marketing toy box. Today, financial providers and FinTech firms alike know they must integrate social media into their communications strategies. But as social media constantly evolves, companies often find themselves on the wrong side of a growing chasm of effectively using a communications tool and authentically reaching the prospects and customers using them.
How Much is That Tweet Worth Again?
One of the biggest gaps in B2B social media use in PR and marketing is that many companies struggle with how to quantify the value of social media. According to research from Hubspot , more than half of marketers cite difficulties in accurately measuring ROI as their biggest source of frustration in social marketing. Additionally, only 15 percent say they can move beyond basic follower numbers to show the quantitative effect of social media marketing on their business.
The easiest bridge to help executives better understand the value of social media is to set parameters for success at the beginning of a program. For many FinTech companies, social media serves primarily as a source for leads. And according to Hubspot, 54% of B2B marketers have generated leads with social media.
The number could be higher, but PR teams and marketers need to build in methods of capturing when and how leads use social media to reach out to your company. This can be done with landing pages and website analytics. Companies should also look to quantify the impact of social media based on the actions others take. Are your posts being shared? Are major influencer's interacting with your company online?
Your Tweet is Important to Us. A Customer Service Rep Will Respond in 2 Weeks
Many financial institutions launch social media programs to enhance and improve customer service and customer loyalty. On the surface, it seems like a natural use of the tools. Why wait on the phone when you can go on Facebook and get an answer immediately? But the reality has been quite different.
In November, Forbes, reported on a study of 500 of the top U.S. retailers and their customer service engagement. The survey, conducted by Eptica, found only 20% of retailers were able to answer questions sent via Twitter and 54% sent via Facebook. Yet 74 percent were able to respond to emails received.
To bridge this gap, companies again must decide how they want to use social media to enhance customer engagement and invest the appropriate resources in people, training and tools to make the channel work. The social media channels are even making changes to help make these interactions more efficient. Twitter, for example, removed the 140 character count for Direct Messages, removing a major obstacle to working out customer issues.
Why Are You On Facebook at Work?
The third gap companies in the financial space have to deal with is the explosion of using social media in a legitimate work environment. With the rise of workplace social networks like Yammer and Slack, as well as the use of social media for customer outreach and marketing, using social media at work has gone from being frowned on to a vital part of many jobs.
The problem, according to Harvard Business Review , is employees often struggle with how to manage social media at work. Among 2,100 companies surveyed by Harvard Business Review, just 12% of those using social media feel they use it effectively. Even younger employees who grew up using social media may not know how to effectively use the tools at work.
The only way to bridge this gap is education. In some cases, companies can direct employees to self-training videos or programs online, but in others, there may need to be targeted, formal programs put into place. Companies also need to be clear about any regulations and limitations affecting social media. Especially in the banking industry, regulators treat social media like any other communications channel, and a little bit of education can go a long way in protecting the bank and the employee from costly mistakes.
More and more, social media channels are evolving to be more than just a place to share pictures or blast out 140-character snippets of information. With video, direct chat, productivity add-ons and other features, social media becomes less of a discrete application with a narrow focus and more of just another way to conduct business.