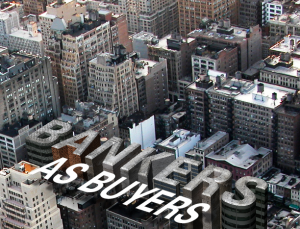 The expectations of customers and how they interact with their banks are changing faster than at any time in my career. Even the use of the term "fintech" has changed, not only to reflect technology companies that support financial institutions and payments, but to also describe competition from non-traditional companies looking to take a piece of business from banks.
2015 seemed to be the year of the technology lab, which I see as businesses attempting new things and moving innovation forward. While many young companies complain about access to data held by more established companies, the discussions around collaboration and merging data for new insights is increasing and likely key to helping FIs run better businesses.
Bankers as Buyers has always been written to pull together information, research and opinions about what the banking industry will buy in the coming year, but this report is a little different. We've focused more of our efforts to reflect the "invisible" customer and the trend of doing business with people we don't see. Mobile banking or even digital banking are too narrow terms to reflect the shift required of our industry. Every area of the FI needs to consider how to make better decisions, improve services, make faster decisions, address compliance, use data, market services, increase efficiency, reduce fraud and so on, all while doing more with less and typically having less face-time with customers.
Most institutions cannot just spend their way to a new operational state; true innovation also requires a willingness to change.
We are pleased to provide you with our views on 2016 key areas of interest for bankers. Click here to download.
I hope 2016 is an exceptional year for you and your company.