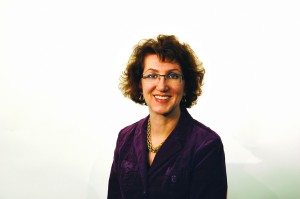 Unlike 2012's theme of surviving rather than thriving, early indicators suggest 2013 as a period of growth for the global financial services market.
As we enter a new year, Kathy Burger, editorial director of both Bank Systems & Technology and Insurance & Technology, leading sources for news and analysis for the financial services technology industry, shared with us her thoughts on financial industry trends and predictions for 2013.
Q. What can the financial industry expect as we enter 2013?
A. I think it will be a mix of "old and new" – long-standing challenges such as cross-selling, compliance, "doing more with less" and newer (or updated) challenges such as optimizing mobile, shifting from big data to "smart data" and dealing with the new breed of non-traditional competitors that aren't even financial services companies.
I think another big trend will be the "tech-ification" of financial marketing – as banks' marketing efforts become increasingly dependent on data, analytics and digital channels, marketing will become a more tech-like function and IT will need to understand how to interact with customers.
Q. What are some of the biggest banking trends we'll likely see next year?
A. Besides the trends I noted above, the consumerization of IT will continue to shape the way that customers (especially consumers/retail customers) expect to interact with their banks and financial services providers; as well as the ways employees at all levels expect to do their jobs. A lot of this will be around mobile, which will have an influence on just about any kind of banking transaction you can imagine. And big data will continue to be…big – as banks try to figure out what they need in terms of systems, infrastructure and possibly most important skills/capabilities to take advantage of data and keep up with their competitors who are doing the same thing.
Q. Are there specific technologies banks should invest in next year?
A. I'm reluctant to give this kind of advice. Obviously infrastructure that supports multi-channel, digital interactions, high-volume number-crunching and secure/fast transactions is essential. Tools that help banks get better at using social media/collaboration. Modern core systems and invest in the intellectual capital (workforce/skills) needed to compete on data and digital channels.
Q. Given your breadth of industry experience, any advice you have for bankers and financial technology vendors?
A. In addition to what I've noted above – stop complaining about regulation. Just deal with it.
William Mills Agency would like to thank Kathy Burger for contributing her thoughts, and we look forward to the new year!