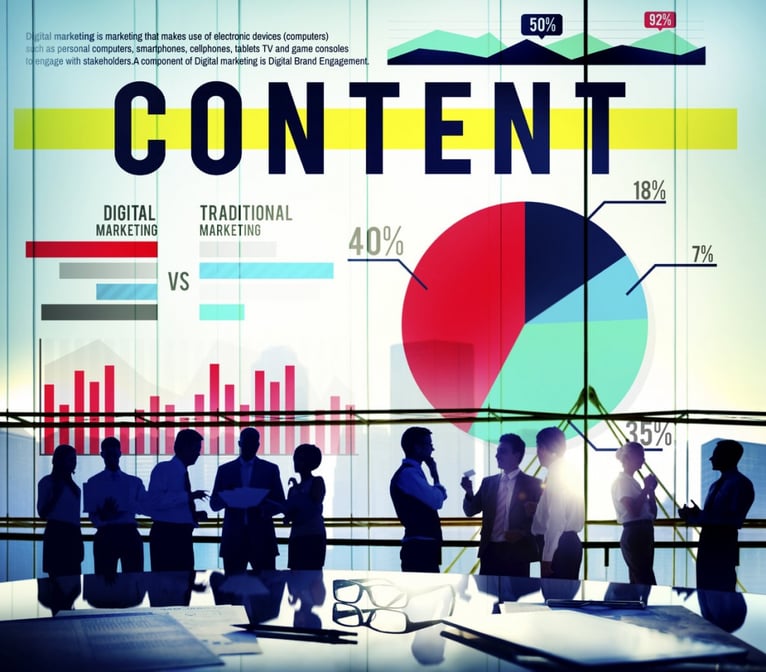 Over the years, blogging has become more than just an online page to journal about your hobbies or chronicle the intimate details of everyday life. Modern day blogging has evolved into a content machine for businesses of all sizes. Blogs have become a reliable place for potential customers to find answers to common problems they may experience during the decision making process. Businesses that regularly publish and promote valuable content that addresses these needs will reap the most reward.
Many companies that decide to commit to regularly publishing a blog ask the same questions: How often should we post and what impact will it have on our visitors and leads? HubSpot recently pulled data from their 13,500+ customers and examined how the number of blog posts published can affect traffic and leads depending on company size and business type. Below are some excerpts from Hubspot's benchmark data that can help you understand the impact frequently blogging has on B2B companies of varying sizes.
How Blog Posts Impact Traffic
The more blogs companies published each month, the more traffic they saw on their website. According to HubSpot, B2B companies that published 11 blogs or more per month received almost three times more traffic than companies blogging 0-1 per month.
How Blog Posts Impact Leads
HubSpot found that B2B companies that blogged more than 11 times per month got about 1.75 times as many leads as those blogging 6 - 10 times per month, and about 3.75X as many leads as those blogging 0 - 3 times per month
Why Do Visitors and Leads Increase with Blogging?
Frequently blogging has a strong impact on the number of visitors you can attract to your website and convert into leads. It is essential to understand why visitors and leads increase with blogging in order to truly grasp how a blog will benefit your business in the long run.
Frequent Blogging Builds Positive SEO Results
A company blog can greatly increase your website's rankings in search engines and drive more traffic to your website from organic search – especially those buyers seeking solutions to their problems. Google's algorithm has become less about keywords and is placing more emphasis on the context of content you're creating. The key is to create the type of content your target audience is looking for. Posting timely, relevant content to your site helps search engines recognize your brand and position your company higher in search results. The higher you are in search results, the easier it will be for your customers to find you. The ultimate goal is to be on page one of the search results every time someone searches for your brand or type of solution.
Add Value
When you start blogging more frequently, you are adding more value to your brand. Writing relevant, valuable content that helps your target audience make informed decisions about their purchases creates trust and loyalty in your company. Potential customers will look to you as a reliable source of information and will be more inclined to share your content with others.
Live Forever
One great thing about maintaining a blog is that the more content you post, the more indexed pages you'll have leading back to your website. Once you post a new blog to your site, it is archived and available for years to come. You'll have numerous pages of content connected to your site and potential customers will be more likely to find you above competitors.
From a practical standpoint, blogging frequently just makes sense. It gives you the opportunity to build credibility, boost SEO, increase site traffic and leads and cultivate profitable relationships with potential customers. Many companies that choose to produce content on their own find that they don't have the time or the resources to frequently publish blogs. Hiring an agency to manage your blog will ensure that you are consistently pushing out new and relevant content for prospects while still accomplishing your business goals. Whether you choose to produce content on your own or hire an agency, blogging produces lasting results that will continue to payoff for your brand.