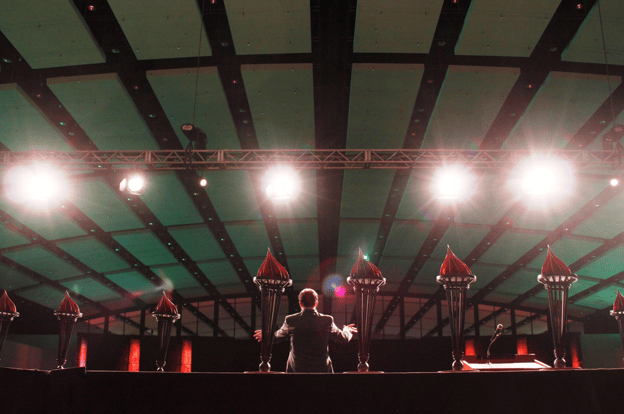 In today's environment of increased Internet usage, content marketing, social media, and marketing automation, how we engage with prospects and potential customers is changing. However, traditional marketing methods of developing sales materials, advertising, maintaining a strong website, and attending industry events remain important tactics to compete in today's FinTech marketplace.
Trade shows and industry events are an integral part of any successful marketing plan. Today, many FinTech businesses continue to depend on trade shows to increase visibility in their markets, generate leads, build relationships and establish themselves as leaders in their industry.
Trade show participation offers an excellent opportunity for making face-to-face contact and connections with prospects, current customers, leads and potential partners. Trade shows are an efficient and personal way to network, market, and sell directly to your target financial audience. In addition, it offers you the opportunity to engage in relationship building with others in your industry – including influential decision makers, by attending receptions and other networking events. Trade shows are also a great way to strengthen your relationships with media by meeting face-to-face with reporters and analysts.
When it comes to trade show benefits, lead generation is one of the biggest. Major trade shows have large followings and attendance. Each attendee of a trade show is a potential lead or industry connection. Organizations need to gather contact information at the show and continue the relationship throughout the year via social media, LinkedIn, blogs, newsletters and webinars.
Trade shows serve as the perfect arena to showcase products and services to a captive, interested audience. People attend trade shows looking for new products and services. Attendees are able to hear and see how your product or service can fulfill a need or solve a problem that their institution has.
An excellent way to showcase your organization is to be perceived as an industry expert and communicate directly with prospective clients through speaking engagements. Speaking at industry conferences and events is a valuable tool in establishing industry presence and is efficient as it gives organizations a chance to make contact with multiple prospects all at once. This also serves as a way to market and educate as well as providing an opportunity to reach out to existing clients by inviting them to hear the presentation. Speakers are perceived as industry experts, which enhances their organization's reputation and elevates visibility within the market.
Executives at FinTech organizations should consider submitting speaking requests for industry conferences and events such as BAI Retail Delivery, ABA National Conference for Community Bankers and key user conferences, just to name a few.
Trade shows also give you opportunity to reach out via social media. You can Tweet about the events at the show, speaking engagements and offerings at your booth. You can also post a message on your Facebook page about the event and services or products your organization is promoting. Blogs provide a great way to share trends you are seeing, solutions you have discovered and interesting industry events.
So, now that we've established financial trade shows as an important marketing tactic, which shows should you attend or exhibit at this year? To assist you, William Mills Agency assembled a list of trade shows by financial industry sector. Our 2015 Financial Trade Show Directory provides the information you need with links to conferences, dates, locations and the hosts.
Happy hunting.