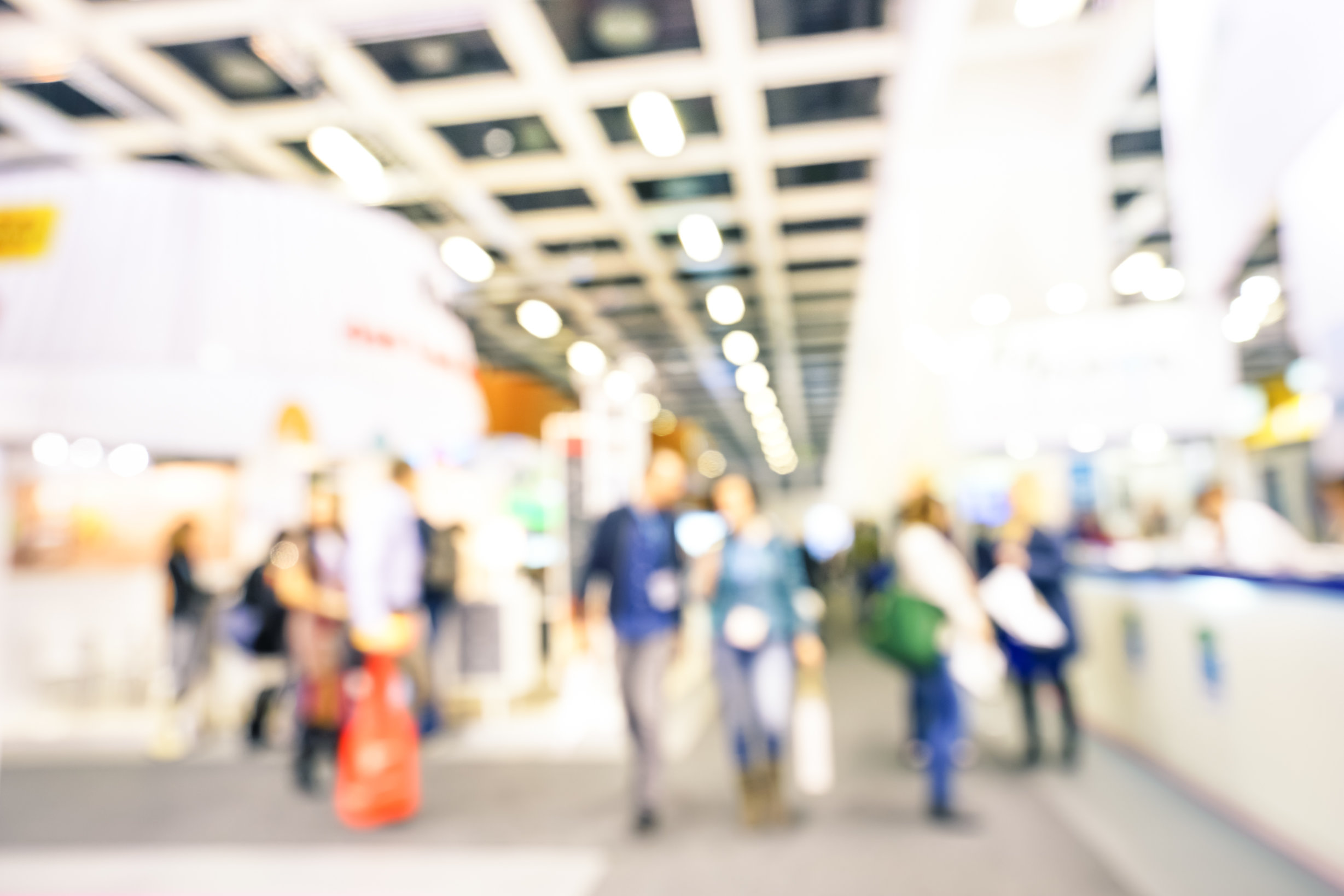 A decade ago, social media was primarily a tool for the 25-and-under crowd to engage with peers, but even in its infancy, its potential was recognizable. "Social media will increasingly begin to compete directly with traditional media consumption," (Robert Young, 2006 on Gigaom). Sure enough, social media's ascension through the public sphere eventually caught the attention of the business world. The ability to interact freely and directly with audiences and with an unparalleled level of ease was far too appealing to pass up. In the years since, a social media presence has evolved into an essential tool that impacts sales and companies reputations.
Although they have been around for much longer, trade shows also provide opportunities to network and promote your company and brand. Companies attend financial industry events to meet new prospects, make announcements and engage with their peers. When it comes to trade shows, social media is an extremely effective way to convert your at-the-show physical presence into a digital podium, significantly expanding the reach of your message, announcement and brand. There are various reasons why a business does not use social media more during trade shows. Usually, it's because leadership doesn't see the value; doesn't understand where to begin or both; so here are some tips for leadership that will enhance the value of your company's attendance:
1) Know your Audience:
Before you go to a trade show, it is likely that you've already identified the makeup of the audience, opportunities to present and the agenda. Social media is no different, and understanding the audiences and opportunities presented by each social media channel will give you some momentum heading into the show. For instance, if there is an attendee list, you can pick out who you'd like to meet with and connect with them on LinkedIn or follow them on Twitter. Not only does this grow your network, it lets you see what other people in your industry are talking about and promoting, which gives you something to start a conversation with at the show.
2) Coordinate with PR:
If you're announcing anything at the show, coordinate with your public relations team on when to start promoting. Communicate internally so everyone at your company knows what is being announced, so they can share and promote your news. Announcing a partnership? Let the other company know your plans for promoting so they can help share it with their networks, expanding the reach of your announcement.
3) Be Visual:
Conferences are lively and active environments, providing no shortage of opportunities to take photos and record videos of everything the event has to offer. According to HubSpot, Facebook posts with images see 2.3 times more engagement then those without images, and tweets with images received 150% more retweets than those without images. At a basic level, taking pictures of your booth or other interesting booths lets non-attendees see what's going on. And outside of the standard panel discussions and presentations, many events have their own promotions department to drive interaction and build the hype (people dressed in costumes, concerts, etc.).
4) Engage with Others:
Having a few online profiles and expecting people to automatically engage with you is the equivalent of buying a rowing machine and expecting to win the Henley Royal Regatta. Engagement is a two-way street that requires an ongoing effort to interact with others. Thankfully, many conferences now have embraced hashtags that provide a way to easily associate your company with the buzz surrounding an event. And don't be shy about sharing posts from others or commenting on anything that piques your interest. Likes and shares are quantifiable evidence of a popular post, and promoting other peoples' content lets them know that you're not just interested in tooting your own horn.
5) Have an Opinion:
Sixteen years ago, a group of authors published, "The Cluetrain Manifesto," which is a compilation of 95 theses on the networked marketplace. In it, they wrote about businesses interacting in today's social media world: "Corporate messaging is pathetic. It's not funny. It's not interesting. It doesn't know who we are, or care. It only wants us to buy. If we wanted more of that, we'd turn on the tube." Respectfully sharing how you feel about a presentation, topic or anything else you see going on around you during a conference reveals personality and humanizes your company – something that is very important to establishing trust and helping you stand out in the crowd. (It's also important to keep your opinions relevant and in good taste.)
We should thank the innovators and early adopters for paving the way in showing us what works and what doesn't when it comes to using social media at trade shows. And hopefully, we'll soon be at a point where all businesses are on board, because this is one of the easiest ways to connect with existing and potential customers and expand your sphere of influence.