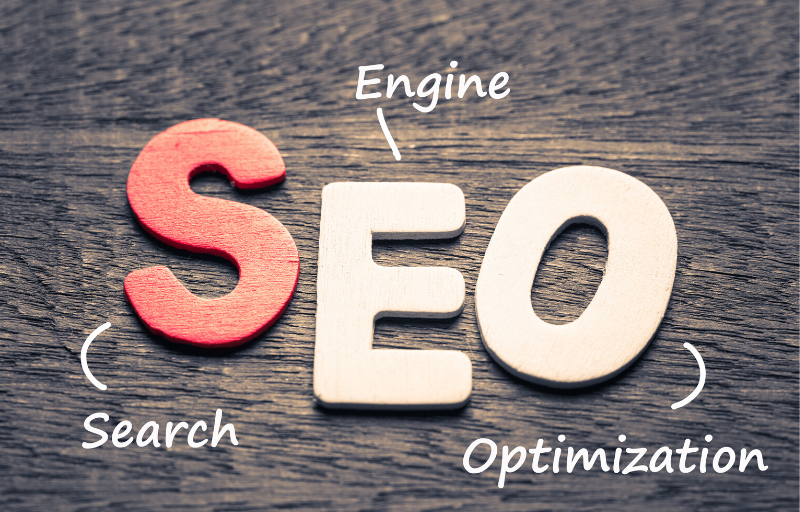 Today's prospects prefer to do their own research before engaging with a salesperson. Because of this, appearing the first page of Google's search results is more important than ever to attract new customers. In order to get that coveted real estate, your fintech website will need a well-rounded Search Engine Optimization (SEO) strategy.
1. Your competitors are already leveraging it
If you're not on page one of Google, you're not likely to be noticed. Whoever ranks above you in organic search results will get your prospects' clicks. Getting to page one takes time and effort, but it's important because 45% of prospects prefer to identify their needs and evaluate solutions before they engage with a salesperson, according to the CSO Insights' Buyer-Seller Gap study. When prospects are conducting this research, the company that shows up on page one has a huge advantage.

2. It improves user experience
Consumers are accustomed to finding specific answers to their questions with just a few keystrokes. It can be frustrating to search something on Google and end up on a page that isn't relevant. Following a SEO strategy ensures that your content will always be relevant to the keywords prospects are searching.

3. Prospects don't always know they need your services
As they've grown more comfortable with the internet, consumers have shifted to using long-tail keywords when searching on Google to get more specific answers to their questions. Long-tail keywords are key phrases that are more specific – and usually longer – than more commonly searched for keywords. For example, "How to improve my fintech website SEO" versus "fintech SEO." These longer search terms get less traffic than broader keywords, but they also attract more qualified leads. SEO helps prospects realize that your product or service is the solution to their problem.

4. It's a cost-effective solution
SEO is a cost-effective way to reach page one. If you're already producing content, improving SEO won't require any additional financial investment. Instead, it will just require spending a bit more time strategizing. Unlike paid search advertising, SEO enables your company to appear on page one without paying for ad space.

5. It's a long-term strategy
If you haven't considered your SEO strategy before, the time is now. SEO is a long-term strategy. It takes time to build out your keyword strategy, write content to support it and generate backlinks to your website. Your organic website traffic will continue to grow as you produce more quality educational content to support priority keywords.

If you'd like some help strategizing and implementing SEO, contact K.T. Mills-Grimes at kt@williammills.com about our content marketing services.