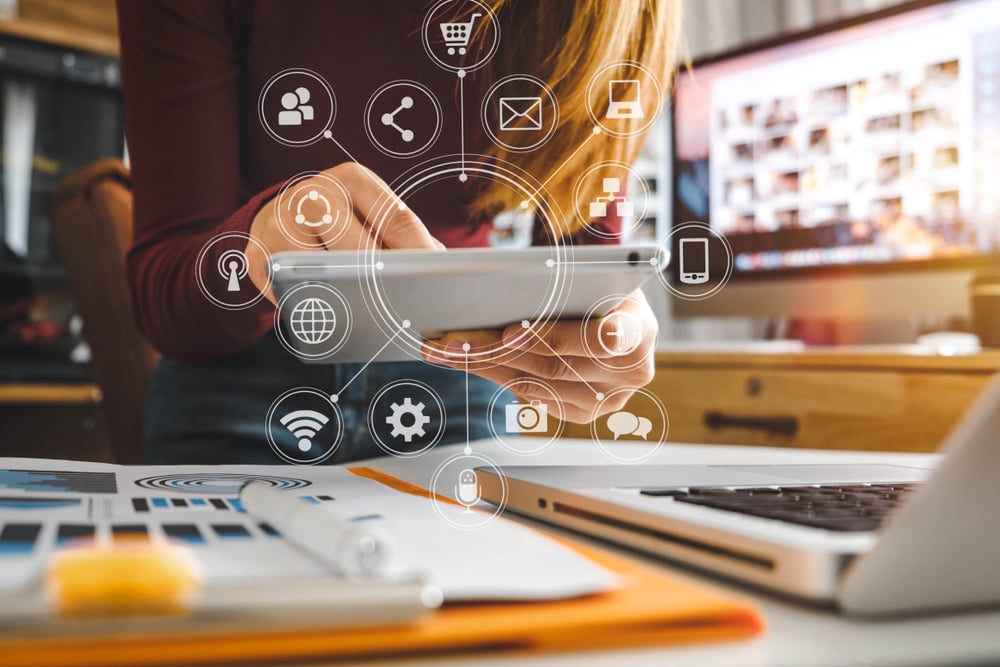 Building relationships with prospects is crucial for B2B companies selling robust financial services solutions and social distancing is having an significant impact on the sales practices that most are used to. In response, financial technology companies are finding that there are a host of digital tools they can use to continue building relationships in the absence of in-person meetings.
1. Host a Webinar
Webinars are nothing new, but have become noticeably more popular with everyone now working from home. To help your webinar stand out, brainstorm topics that directly relate to a business problem your ideal prospect is facing right now. Keep in mind, however, that while prospects may have more time to devote to hearing about your solutions, that doesn't mean they want to sit through an hour long sales pitch. Instead, focus on discussing a business or industry issue and engaging your audience. You can devote a few minutes at the end to promoting your solution and scheduling any one-on-one follow up discussions for later.
2. Offer Online Demos
With virtual demos, it's more important than ever to ensure they are clean and consistent. It's an excellent time to fine-tune your presentation and try out new tools internally. Once your demo is perfected, you can create a marketing campaign to raise awareness and generate new leads.
3. Participate in Virtual Expos
Different industries have tried to maximize virtual trade show platforms for years with mixed results, but they are currently having a moment as traditional trade shows and conferences have universally been cancelled or delayed. These platforms enable you to set up a virtual booth, networking sessions and more. Attendees "walk" through the venue and can even visit virtual booths. You can watch a video example of one such platform here, and as you will see, there are many options available to enhance the experience.
4. Pursue Virtual Speaking Engagements
Related to virtual expos, since some large financial industry events have made the decision to go digital, they are also seeking qualified expert speakers who are comfortable presenting in a virtual environment. Keep an eye out for these opportunities and have a few topic ideas prepared to pitch.
5. Schedule a One-on-One Video Chat
While nothing replaces face-to-face interaction, leveraging video tools like Zoom or Microsoft Teams can help make conversations more personal than a simple phone call. It can also help everyone involved avoid the temptation to multitask as you get their undivided attention.
If you're interested in trying any new digital marketing strategies and would like support, reach out to our Director of Marketing Services, K.T. Mills-Grimes.
In addition, we are currently offering free implementation of HubSpot's free marketing software to qualifying companies. The software has many tools that will help you nurture leads through digital channels. Click here to learn more and let us know if you'd like to try it.