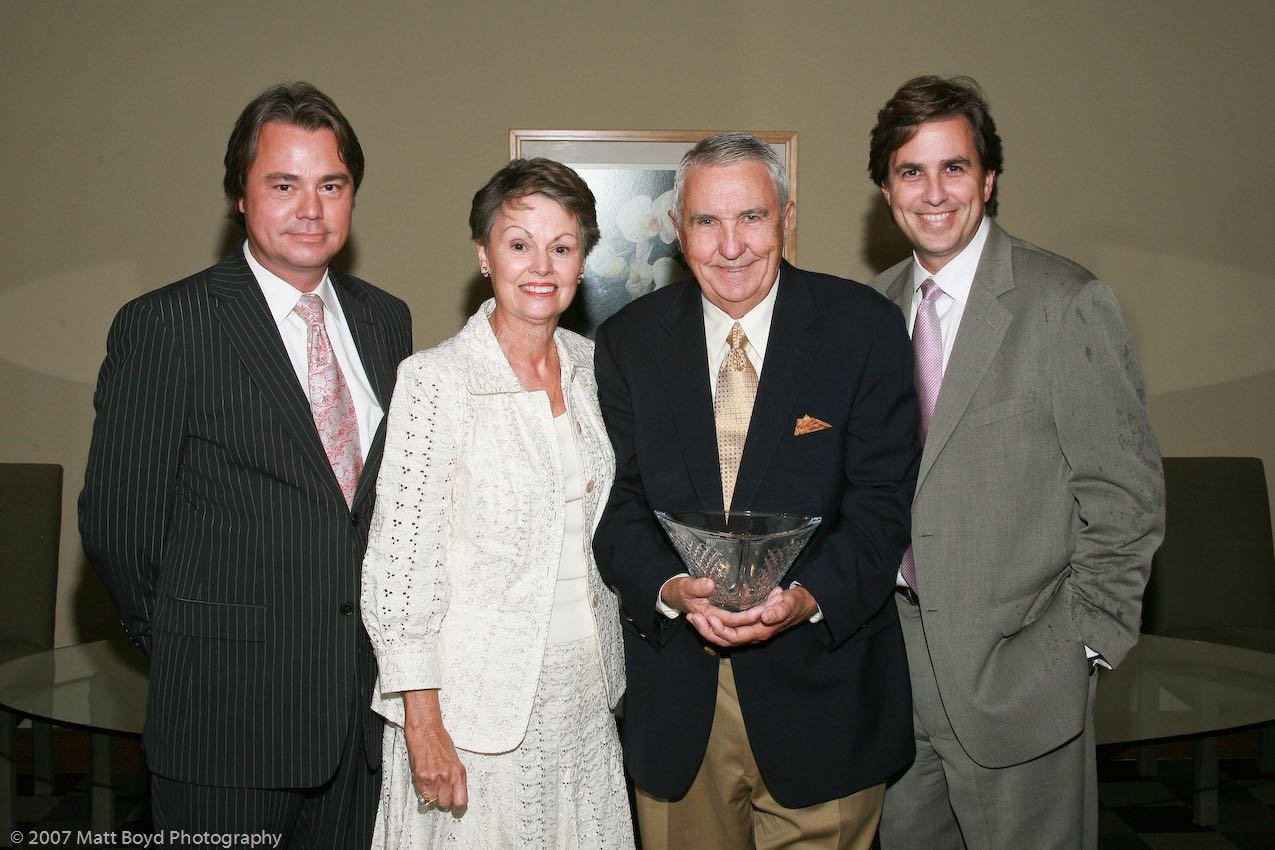 Q: How does it feel to be in your 40th year?
Eloise: It's hard to believe. Time really does fly.
William: Time has gone by amazingly fast. I can't believe it has been 34 years since I joined the agency full-time right out of college. This decision has shaped my life in so many positive ways. I met my wife, Alecia, at the agency, and I've had the opportunity to work side by side with all of my immediate family members as well as so many great associates that are more like family than just friends or co-workers.
Scott: It's not my 40th year, but celebrating a milestone, corporate birthday feels great. Knowing that we have evolved and stayed relevant for so long is rewarding.
Q: What has changed from 20 years ago?
Eloise: Everything and nothing. The important things are still delivering good work for our clients and getting paid by them. Honesty and integrity don't change.
William: The year 1997 seems much more relevant to the agency today compared to work and memories from the 1980s. In 1997, it was the buildup of the "dot com" days, Y2K technology investments and the beginning of Internet banking. We were in our previous offices at the time; a home in Buckhead that had been converted to office space prior to our purchase. I was traveling all the time, for new business, client meetings, conferences and press tours. Now, so many of our new client engagements begin with a conference call and Internet presentation, which often carries over to planning meetings as well. Our friends in the media are also more decentralized today as opposed to 1997, when they seemed to be primarily concentrated in New York, Washington, DC and Chicago.
Scott: I went from a young man still learning the industry to a middle-aged man still learning the industry.
Q: What has been the most memorable and/or impactful moment out of these 40 years?
Eloise: Bill's graceful handing over of the reins to William and Scott and their capable leadership of the agency from that point.
William: I've really been thinking hard about this question for some time. From a professional standpoint, I'd say two things: our embrace of the quality benefits of the Deming Management Method and the development (along with my wife Alecia) of our Intelligent Information Integration public relations process that has enabled us to successfully represent more than 400 organizations since its inception.
From a personal standpoint, there are so many great memories, from meeting my wife at work, working with my family and surviving – and prospering through – three extended periods of financial downturn.
Losing my father (our agency's co-founder) five years ago to ALS was, and continues to be, painful for me. He was my mentor and a friend who I worked with almost every single day of my adult life.
Scott: There is not one moment that stands out. Having the opportunity to do what we do at WMA for as long as we have it is the million "little" moments with the team and clients that makes life better for me.
Q: What changes or evolutions have you seen in the staff over the agency's history?
Eloise: They seem to get younger and smarter.
William: I continue to be impressed by all of our newer associates. The fact is, they worked harder to get into universities today, then to graduate, and they seem to get smarter every year. They have 21st century educations and learn very quickly. As our EVP, Blair Logan, said, "There is a LOT to learn when you join WMA." They have to learn the financial industry, FinTech, the media and influencers that serve our industry (and their needs) as well the agency's systems and processes.
Scott: The building of our brand and reputation has been extremely important to our ability to attract talent and business.
Q: If you had to make one prediction as to where you see the agency in 10 years, what would it be?
Eloise: Still here and thriving!
William: When we bought our existing 21,000 square foot building, my vision was that the entire building would soon be used by the agency, not just the 50 percent that we occupy today. With the ability for some of our staff to work on a regional basis, we haven't yet had to grow into the entire space. In ten years, I believe we will occupy the entire building – for a number of reasons:
In my entire career, I've never seen as much investment in Fintech as I do today. This will continue to drive our business to even greater levels where we will need to grow both in our Atlanta headquarters and around the world. I'm confident that we will have an office in Europe soon, and later, in other global markets. Our expanded public relations, marketing, creative and digital services coupled with multiple international locations will mean 300 West Wieuca Road's only occupant will be 80+ WMA associates.
Scott: While WMA will still be providing integrated communication services, the agency will also be providing a new, totally unrelated service based on agency connections and financial industry experience. Stay tuned!